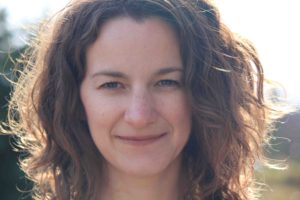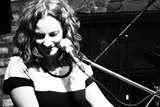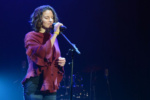 Biography (46 words)
Angie is an award winning singer / songwriter who combines musical storytelling with messages of empowerment. With humor, vulnerability, and artistry, Angie sets a tone of authenticity that will resonates long after your event is over. Imagine the musical child of Brene Brown and Elizabeth Gilbert.
Biography (192 words)
Angie's notable passion is to write and create music. She is an exceptionally trained singer, pianist, and guitar player. But her additional passions include the study of spirituality and psychology. Having battled with depression and acute sensitivities to the world, Angie became a seeker from an early age. Led by teachings of spiritual philosophers such as Eckhart Tolle, Brene Brown,and Wayne Dyer, she transcended down the path of self-actualization and wrote music reflective of that journey.
Her fascination with using music as a tool to expedite energetic shifts among audiences became evident as she began experimenting with various styles of music and messaging during her 15 year stretch as an entertainer. Having performed over 3000 concerts, Angie honed the gentle art of leading an audience into an openly experiential state and grounding them in the comfort of connection.
It is Angie's intention to continue her journey of self-discovery by connecting and communicating with individuals via keynote stage or on an individual basis. She calls herself an experience collector and strives to passionately embrace every moment of her life. She is as patient and kind off-stage is she is on, and your event will be made brighter by having her.
Biography (789 words)
Angie Nussey's songs speak like a Brene Brown talk. She has the musicality of Bruce Springsteen mixed with the compassion of Xavier Rudd and the authentic depth of Sarah McLachlin. Her stage humour has similar qualities to Jann Arden and she performs with the comfort and freedom of an artist who has nothing to lose. A multi-instrumentalist and producer, Nussey oscillates from guitar to keyboard to looper pedal with the skill and ease of a 21-year music veteran. 
Angie grew up in the small town of Lively, Ontario where she learned to play piano at the age of 6. Soon after she was writing and recording her own songs. Although best known for her emotional, philosophical and at times autobiographical ballads, Nussey doesn't miss an opportunity to poke fun at everyday situations, the human condition, not to mention herself. 
In 1999, Nussey's demo CD caught the attention of movie producer, Albert Botha, who helped launch her music career with a studio album called Circumstantial Overload released in 2001. Nussey, independently released her second album, Paint and Turpentine, in 2004 followed by Silly Songs and Little Tragedies, both released 2007. 
After the release of Litte Tragedies, Angie experienced an emotional breakdown which started a commitment to mental health and, consequently changed her life and writing style. Her new music was now being influenced by conscious thought leaders such as Eckhart Tolle, Wayne Dyer, Nelson Mandella, and Marianne Williamson. 
Her 2012 album, Still Hope, brims with the essence of optimism and global change. Over the next 8 years, songs from Still Hope have found their way into numerous climate change, self-actualization, business, and sporting events. Four choir groups from around the world have covered the title track "Stilll Hope" and her song, "Warm Hands" won for Best Country Song in the Great American Song Contest. Her Still Hope album marked a new beginning for Nussey's career and sent her deeper into songwriting and storytelling. She began speaking publicly about mental health and she found a hybridized way of performing using multimedia promoting key messages of love and compassion while integrating songs and stories. In 2014 Nussey presented at TEDx Nickel Centre's Think in 3D and in 2018, Still Hope became the theme of the Global Citizen's Climate Lobby International Conference held in Ottawa where she spoke and performed intermittently throughout the weekend. She will present again in 2020 with her song "Whisper in the Air."
In 2012, as Still Hope was being released, Nussey noticed her balance of spiritual well-being was being challenged again. After 15 years of living in Toronto, her and her partner decided to move to a quiet township north of Barrie, Ontario called Oro-Medonte. They had planned on staying for a year, but it turned out to be 8 years and counting. Nussey and her partner remain in Oro-Medonte and enjoy a simple living in a small cottage near a lake.  
"I Have No Idea What I'm Doing" was a concept that began in 2017. The original title was "Wisdom and Foolishness" named after a chapter out of Richard Rohr's "Falling Upwards." But as time passed, Nussey saw a pattern emerging around her new album. "The combination of songs seemed like perfectly orchestrated chaos," says Nussey "I didn't want to question or interfere with the process so I just kept on saying 'I have no idea what I'm doing'…and the name eventually stuck." While writing and recording songs in her home studio, Nussey was journaling from time to time. Many parts of her journal revealed deeper explanations of her songs, so she began to edit and refine some of her writing. This led to the concept of an album and book combination where each chapter corresponds to a song. 
It would be over 2.5 years before the project would be completed. Nussey worked endlessly in her home studio recording musical friends and ensuring every part of every song was meticulously crafted. "It is the album that turned me into an engineer," laughs Nussey. All the while collecting her concepts at night and in the early morning through journal writing. "I've always loved hearing the stories behind the songs, so it wasn't a big leap for me to actually write it out. It made it easier to remember the emotion behind each song…which was helpful when recording." 
In 2019, Nussey joined the songwriting trio, Boreal, with Canadian folk stars Tannis Slimmon and Katherine Wheatley. The trio tours once a year in December and Angie was thrilled to pick up the third spot as singer / keyboardist / songwriter.
Nussey is set to release "I Have No Idea What I'm Doing" in the spring of 2020 with the first single "New to You" coming out on May 15th.